Male Breast Reduction Surgery Costs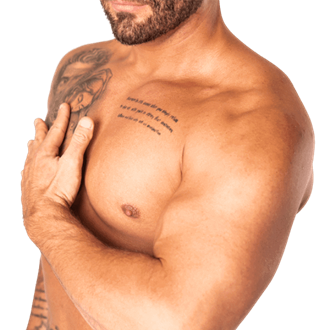 Male breast reduction surgery is a life-changing yet simple procedure. Our surgeons can combat the negative effects of gynecomastia and create sculpted chests in just a few hours. Our male breast reduction surgery costs are comprehensive. Patients can pay for the anaesthesia, medical, and aftercare costs in one package price.
Consultation
Consultation Chest reduction | Gynaecomastie

€

60

Consultation Chest reduction | Gynaecomastie - Booked online

€

30
Chest reduction | Gynecomastia
Chest reduction Gynecomastia | Fat removal (MI)

*

€

1070

Supplement: Skin removal (MI)

*

€

1650

Supplement: Gland removal

*

€

950
Supplements
Overnight stay in private room

€

250

Private room

€

120
Show prices in
Payments to the Wellness Kliniek are always in Euro. The display in other currencies is purely for information purposes and subject to price fluctuations in relation to the Euro.
All prices are valid till 31/03/2023. All prices include VAT, except those marked with an asterisk. These are treatments that are exempt from VAT if, after the consultation, it appears that it concerns a medical indication.
All inclusive
Our prices are all-inclusive: admission, medical fees, anaesthetic and all aftercare following the procedure.
Online booking
Book your appointment 24/7 with our online booking and payment tool and get a 50% discount on your consultation. 
Warranty
Free procedure if any problems occur within a year of the original operation being performed. Also, any additional intake consultation is free of charge. 
What is Gynecomastia?
Gynecomastia is a condition that causes excess breast tissue in males. It occurs in males of all ages. Most men who suffer from gynecomastia have a hormone imbalance. When men have more estrogen than testosterone, they will develop enlarged breasts. This is most common in older men and those who are going through puberty. Both younger and older men experience significant hormone imbalances. 
It is important to note that gynecomastia is not the only reason for excess breast tissue in men. Lots of our patients ask us whether their enlarged breasts are due to gynecomastia or fat. Whilst it is true that some men experience enlarged breasts due to excess weight, most cases of excess tissue are due to gynecomastia. Excess weight can also lead to gynecomastia because it causes hormone imbalances. 
How Much is Male Breast Reduction Surgery?
At Wellness Kliniek, we are committing to making male breast reduction surgery costs easy to understand. Our patients do not have to trawl through complicated medical jargon to understand what they are paying for. We have created package prices to streamline our services.
Package prices are perfect for people who want to pay for all the important parts of their procedure at once. Whereas some clinics charge separately for each part of their procedures and bump up the price, we favour inclusive packages. Our patients can pay for the medical, anaesthesia, and recovery fees in one package.
Male Breast Reduction - Gynecomastia Consultation Costs
Consultations allow patients to discuss their issues with a specialist surgeon. Each and every one of our patients will have a consultation before their surgery. During the meeting, your surgeon will review your gynecomastia. Once they have decided whether you suffer from mild gynecomastia or severe gynecomastia, they can start to plan your surgery. 
You can halve the cost of your consultation by booking online. We offer both face-to-face appointments and virtual consultations. Virtual consultations are ideal for our international patients. They do not have to commit to travel obligations before they meet our team. 
Male Breast Reduction - Gynecomastia Surgery Costs
When it comes to life-changing surgery, it is important to find a clinic that puts quality first. At Wellness Kliniek, we do not pretend to have the lowest prices. Our male breast reduction prices reflect the quality, care, and years of experience that goes into each procedure. 
We prefer package prices because they are comprehensive. Our customers do not have to pay separately for the important parts of their procedure. When you pay for gynecomastia surgery, you are also paying for the anaesthesia, medical, and aftercare fees. 
Male Breast Reduction - Gynecomastia Supplementary Costs
We perform gynecomastia surgery on patients from lots of different backgrounds. Our team have put together a sliding scale of services that suit every budget. The surgery itself comes as part of a package price with the anaesthesia and aftercare fees. This is so our patients do not have to worry about lots of different costs. 
Supplements are ideal for patients who have a more comfortable budget. The cost of a private room pays for itself when you consider how much more relaxed you will feel in your own space. In the first minutes and hours after surgery, you will need to acclimatise yourself to your newfound pain and soreness.  An overnight stay in a private room could be just what you need to adjust.
Male Breast Reduction Surgery Before and After
Male breast reduction surgery is a life-changing procedure. Some men wait for years to see if their gynecomastia will disappear on its own. When all other options are exhausted, reduction surgery is the way forward. 
Our patients report feeling much more comfortable in their skin after surgery. At Wellness Kliniek, we are committed to providing patients with a postoperative outcome that matches their vision. You can see some of our previous patients on our male breast reduction surgery before and after pictures page. 
Read more about "Male Breast Reduction - Gynecomastia"
Maybe you were looking for this?